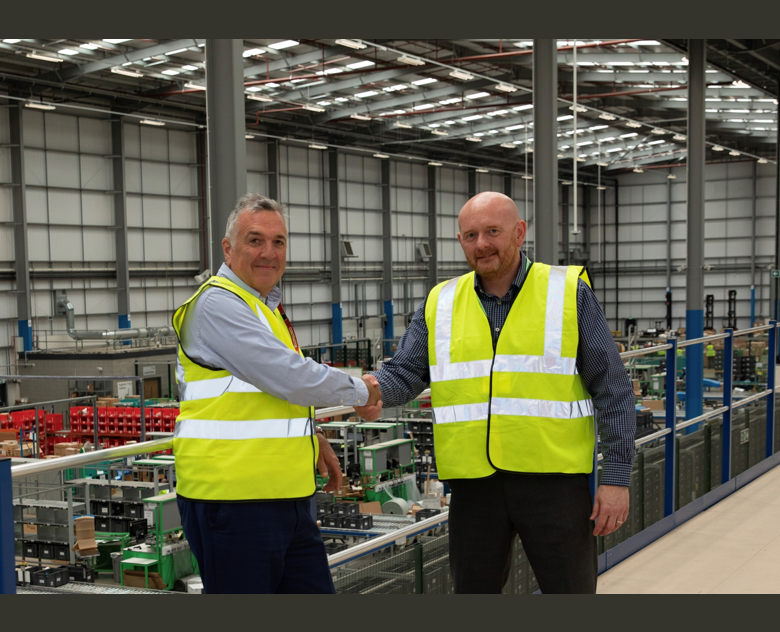 Toshiba products available  from Farnell will grow to 800 devices, increasing to more than 1000 items by 2023, while new products will also be introduced throughout 2022 and beyond.
The enhanced portfolio will focus on Toshiba's  range of opto couplers, opto (MOSFET) relays, low- and high-voltage power MOSFETs, discrete IGBTs, small signal diodes and transistors, voltage regulators, logic and motor control markets.
"The new agreement strengthens the overall relationship between Toshiba, Farnell and the Avnet Group. We are committed to regularly launching new devices to enhance our existing portfolio from Toshiba," says Farnell's Simon Meadmore pictured (right) with Toshiba's Ian Wilson.
Toshiba's portfolio addresses automotive, industrial, IoT, motion control, telecoms, networking, consumer and white goods markets. The company specialises in the design of power systems and motor control..
Farnell offers free access to online resources, datasheets, application notes, videos, webinars and 24/5 technical support.