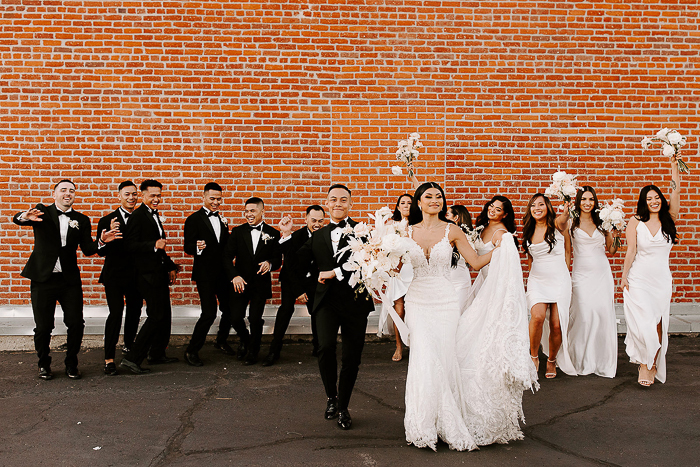 From the very start of their wedding planning journey, Sherilyn and Justin wanted to break away from the norm by incorporating personal and unexpected touches. Little did they know that a global pandemic would push their dream celebrations back three years. But their celebration was definitely well worth the wait. From their warehouse-type venue and chic fashion to the ultra-fun vibe—their neutral-toned wedding was anything but cookie-cutter. 
With its floor-to-ceiling windows, white walls, and vaulted ceilings—JULEP was the perfect blank canvas for their sleek aesthetic. Their ceremony featured acrylic chairs, a petal-lined aisle, and statement florals strategically placed on geometric gold stands against a white backdrop. The same set was repurposed for the sweetheart table as the space was flipped to a modern ethereal reception. They turned up the romance with tablescapes of pillar candles in glass cylinders and towering centerpieces created by AHR Florals.
Just when you think that the stunning aesthetic and the amazing energy are unmatched, the couple's runway-level fashion stands out. The pair changed into a second look for an all-night dance party. The groom donned a gray ombre barong while the bride looked glam in an oversized beaded jacket and sparkly mesh pants. From the theatrical entrances to the fun dance routines—Junebug member Ash Gabes Photography beautifully captured the energy and excitement of their special day.
The Couple:
Sherilyn & Justin
The Wedding:
Julep Venue, San Diego, California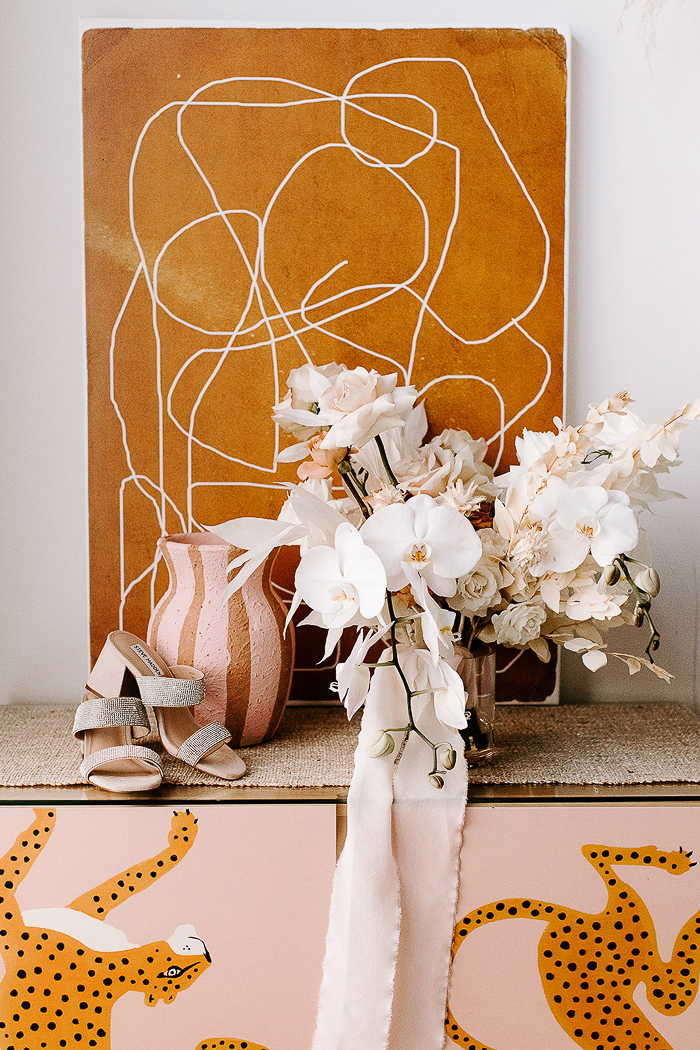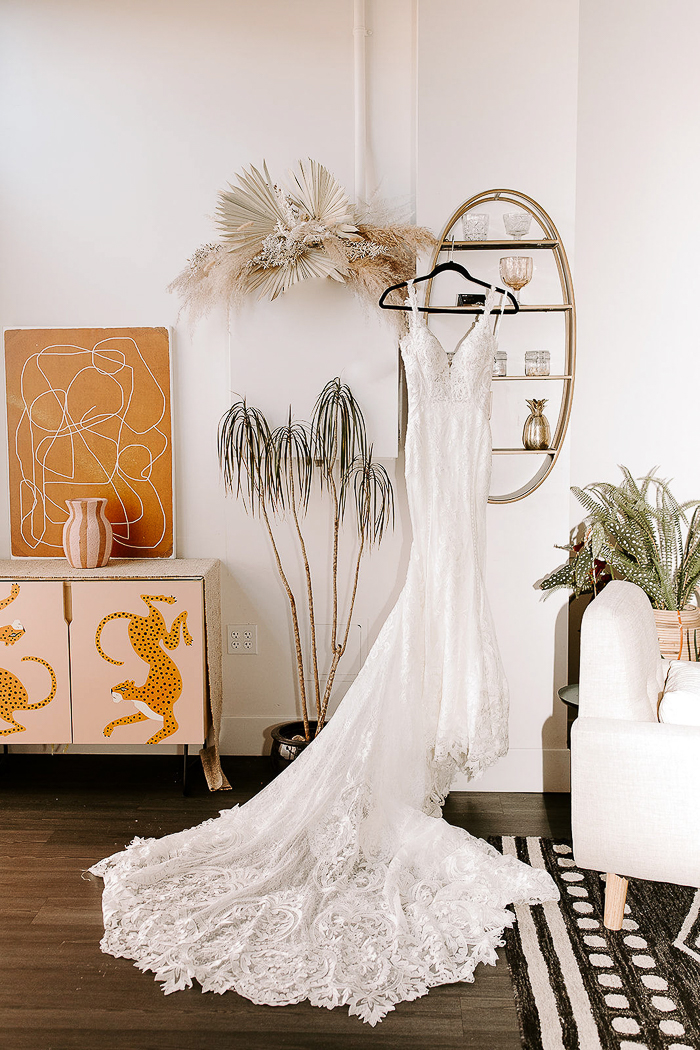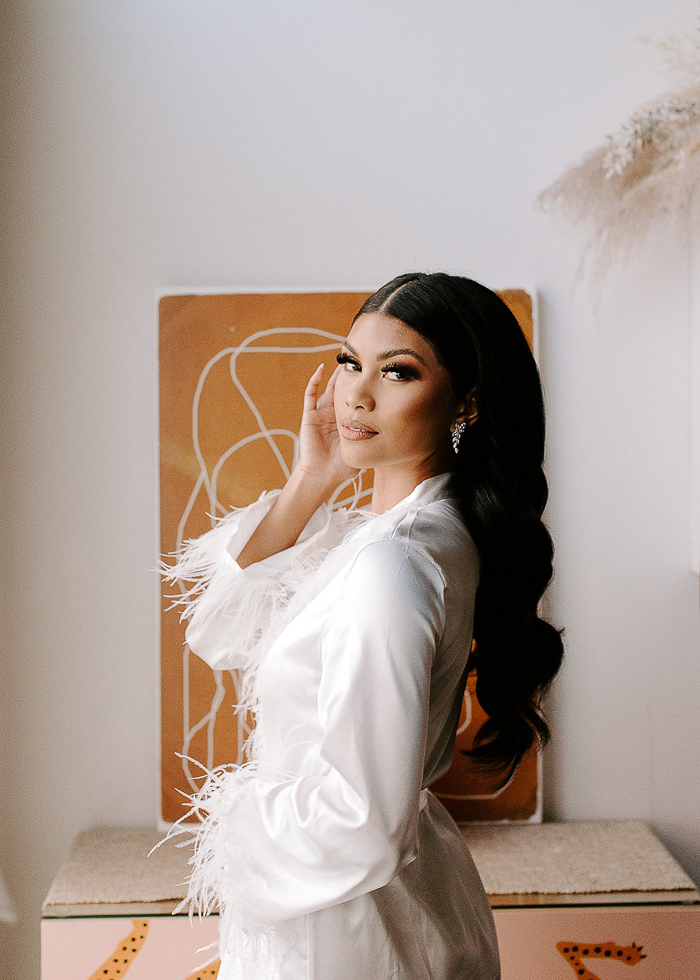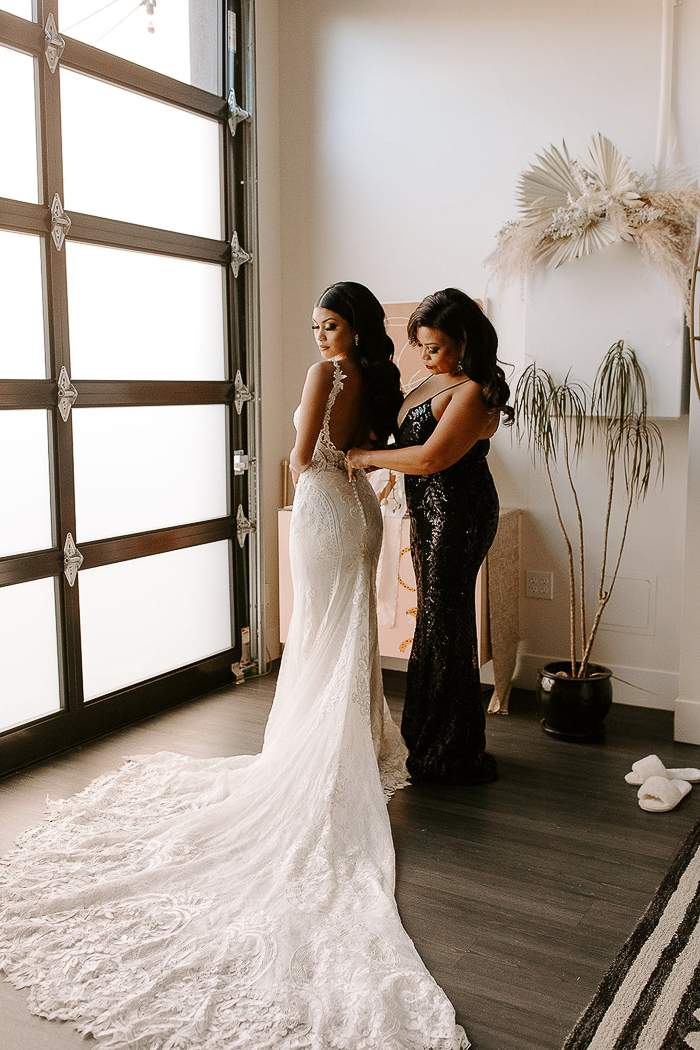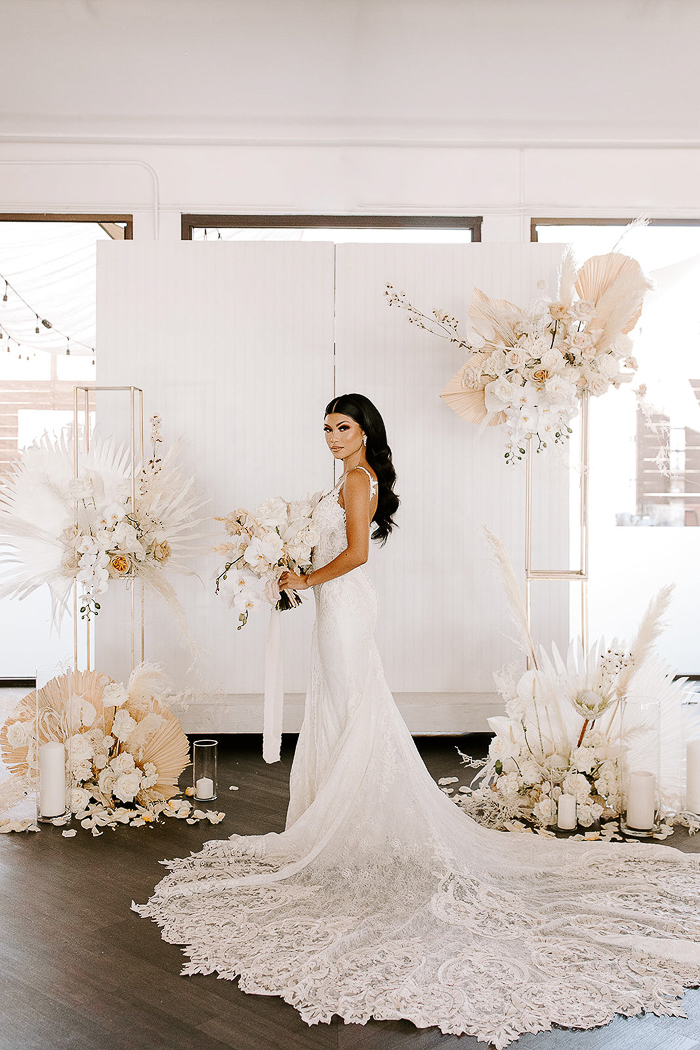 Junebug Member
Ash Gabes Photography
's Thoughts On This Neutral-Toned Wedding
Sherilyn and Justin are some of the most fun and lively duo I've ever worked with—it's the Bondoc energy for me! The couple and their friends literally would not stop dancing all day. The beautiful community of family and friends that cheered them on really made their hype train go. Their friend was the "Hype Man" for their wedding, which created a lot of funny moments for their grand entrance. The Maid of Honor came in on a unicycle. Again, a very high-energy group. They were great to work with, and not to include any dancing pictures would take away from the entire vibe of the day.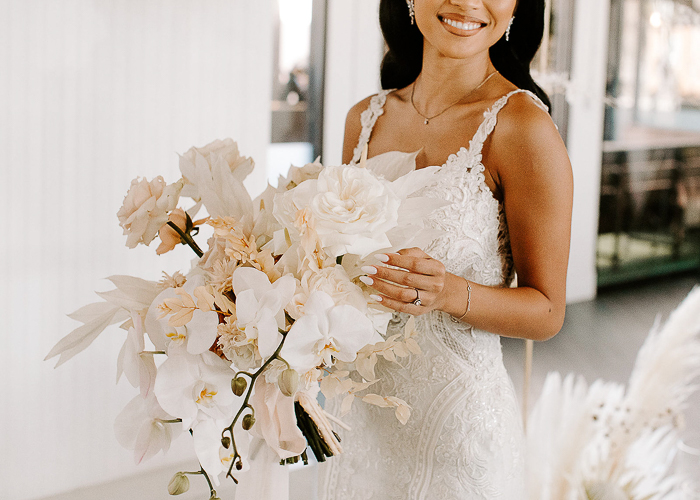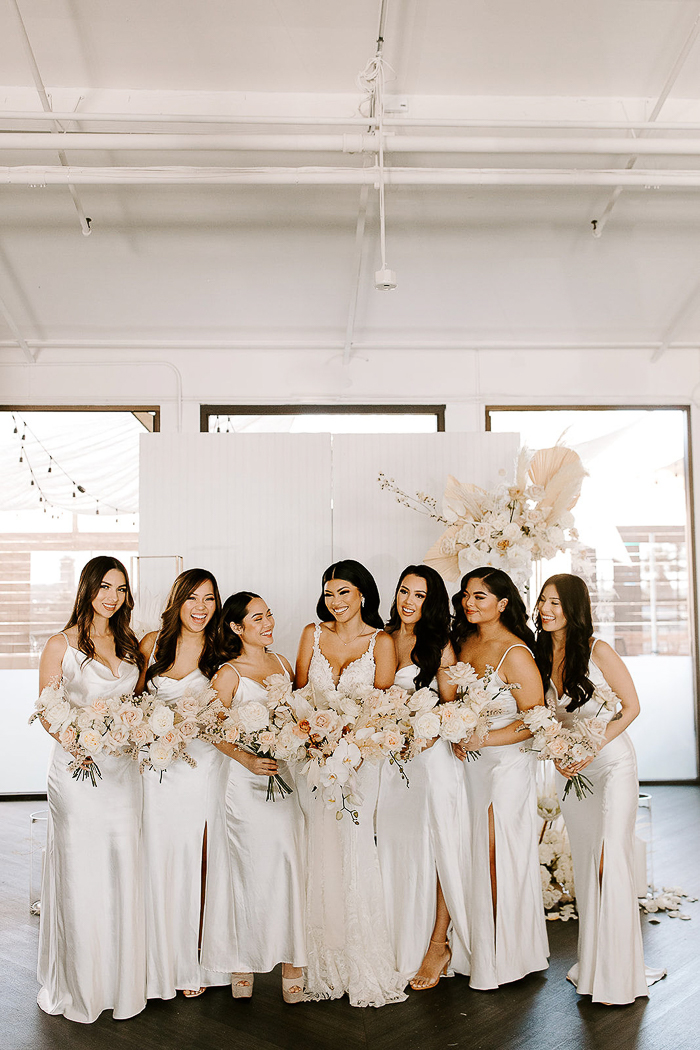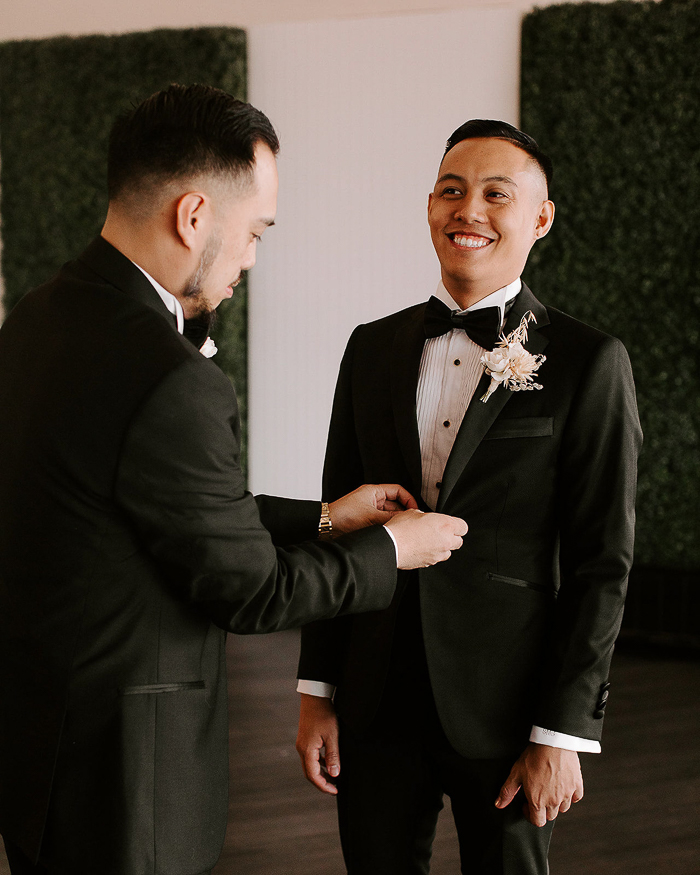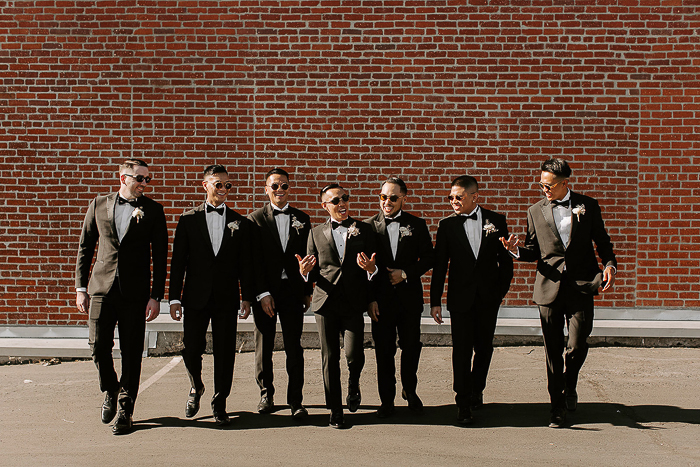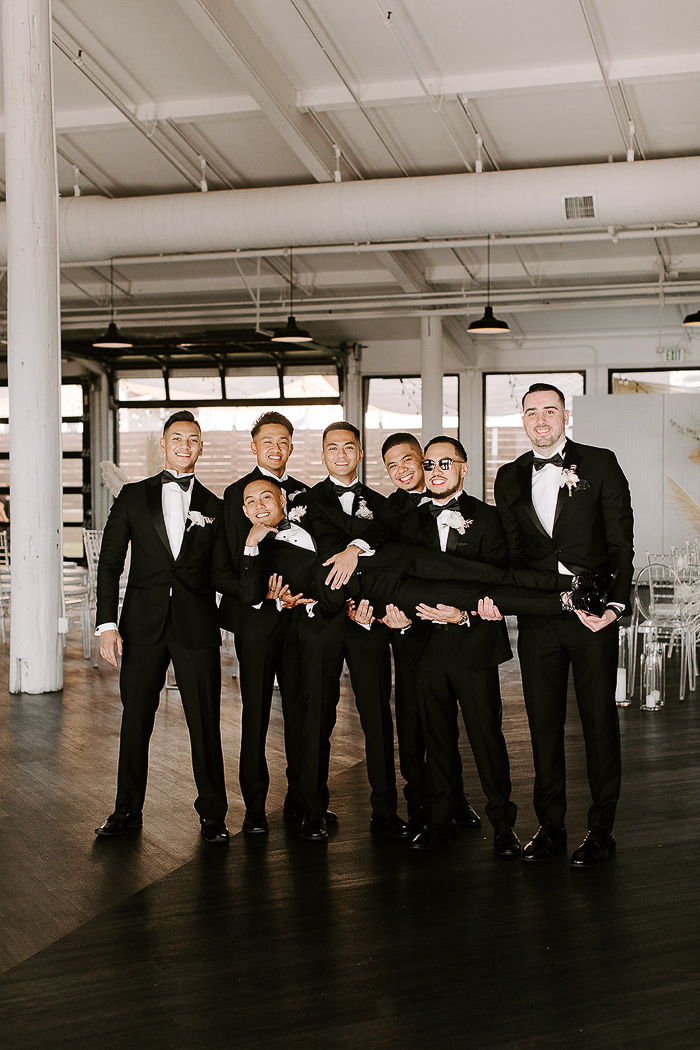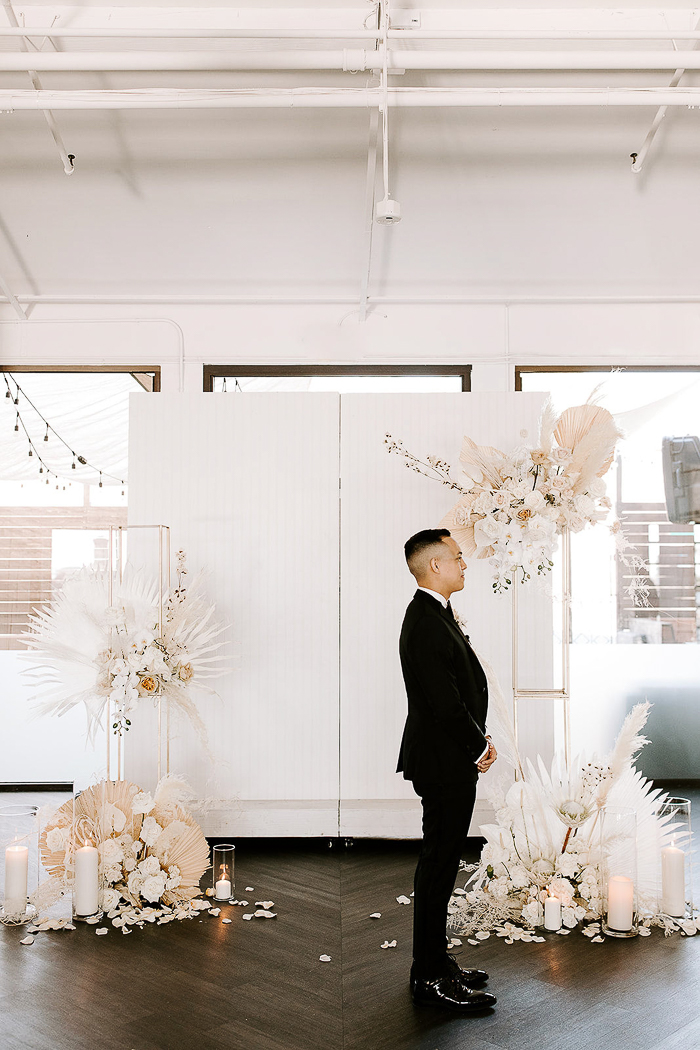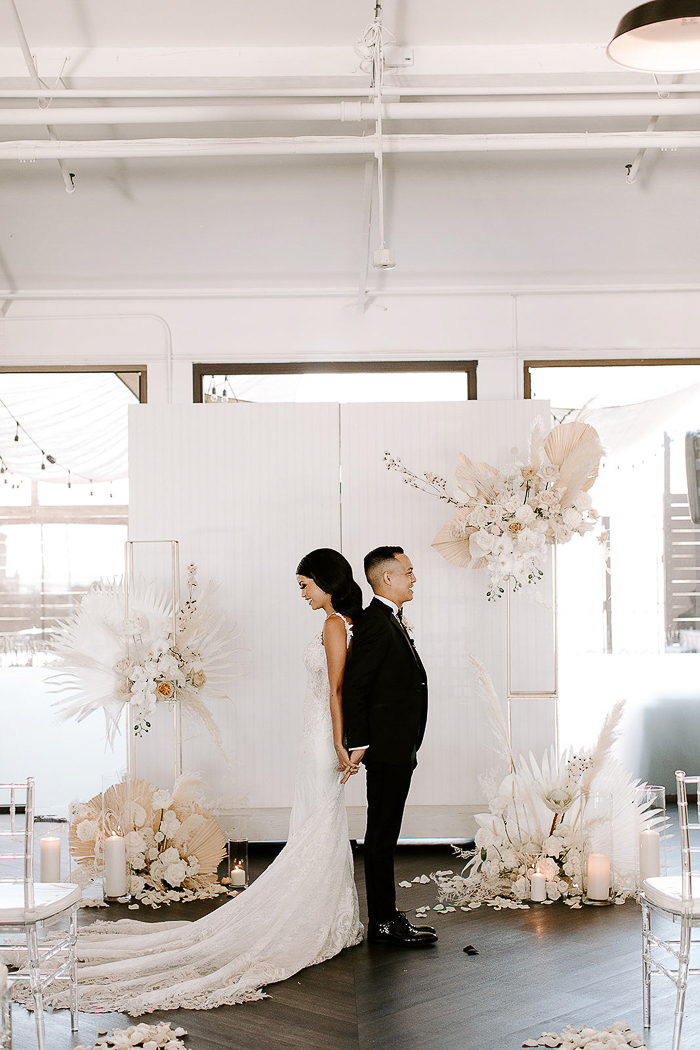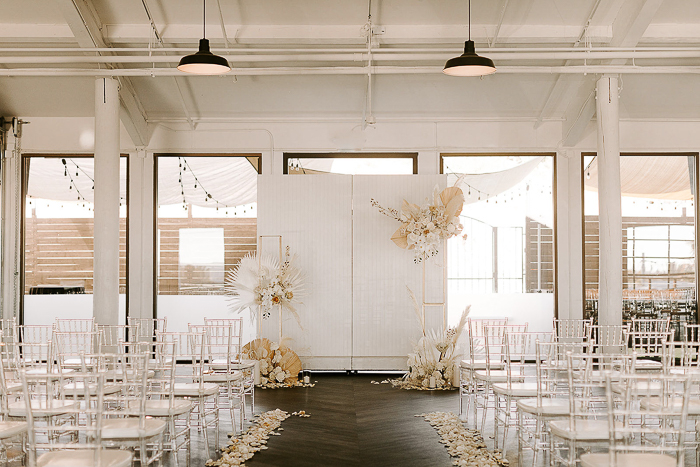 A First Look Three Years In The Making
The most memorable part of the day was seeing each other for the first time at the aisle. After putting our wedding off for almost three years, there's nothing we looked forward to more than our first look.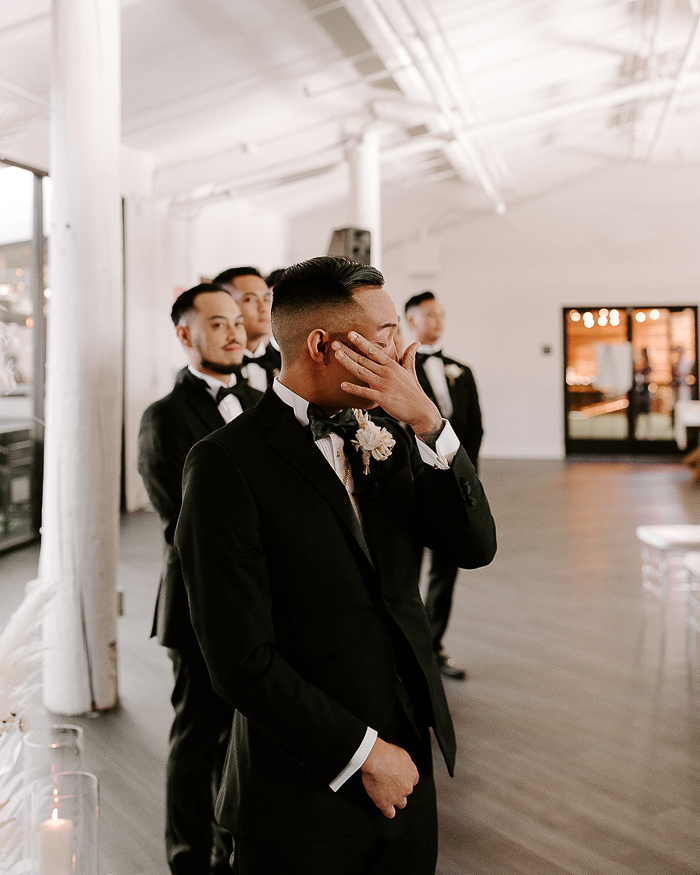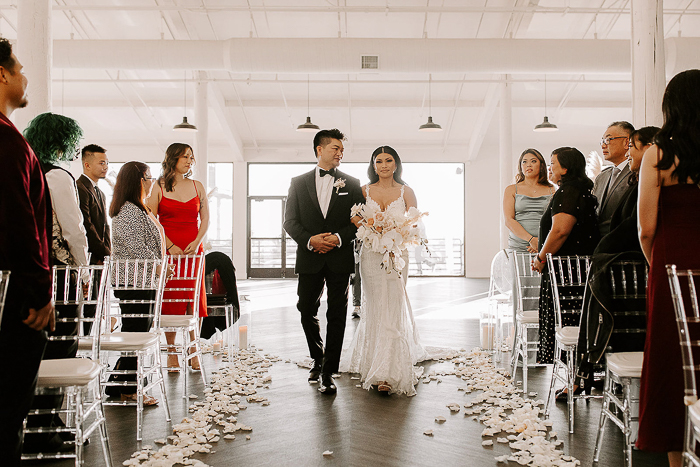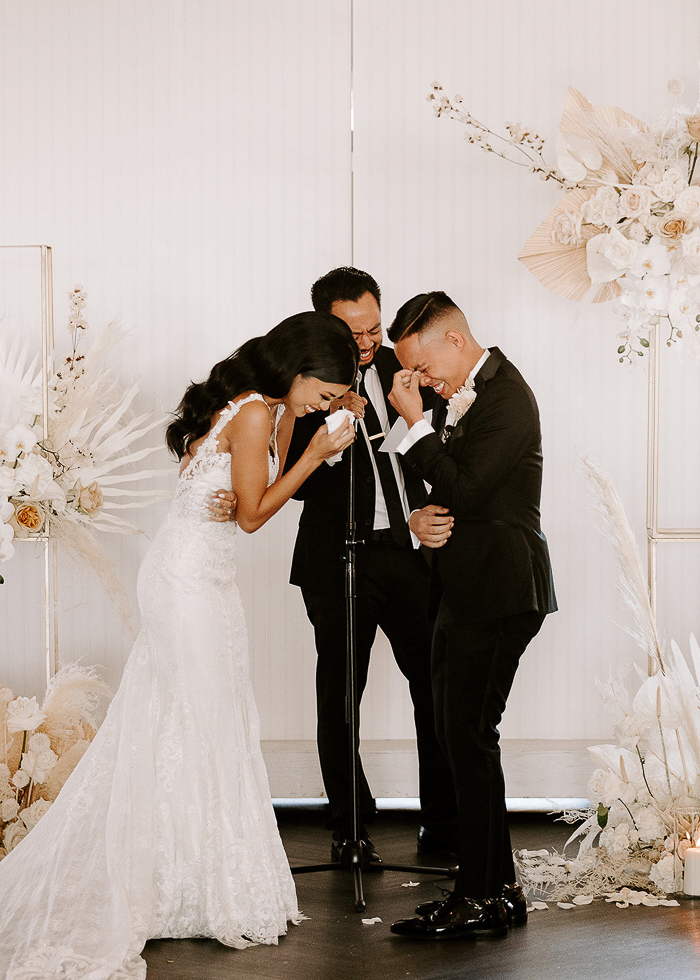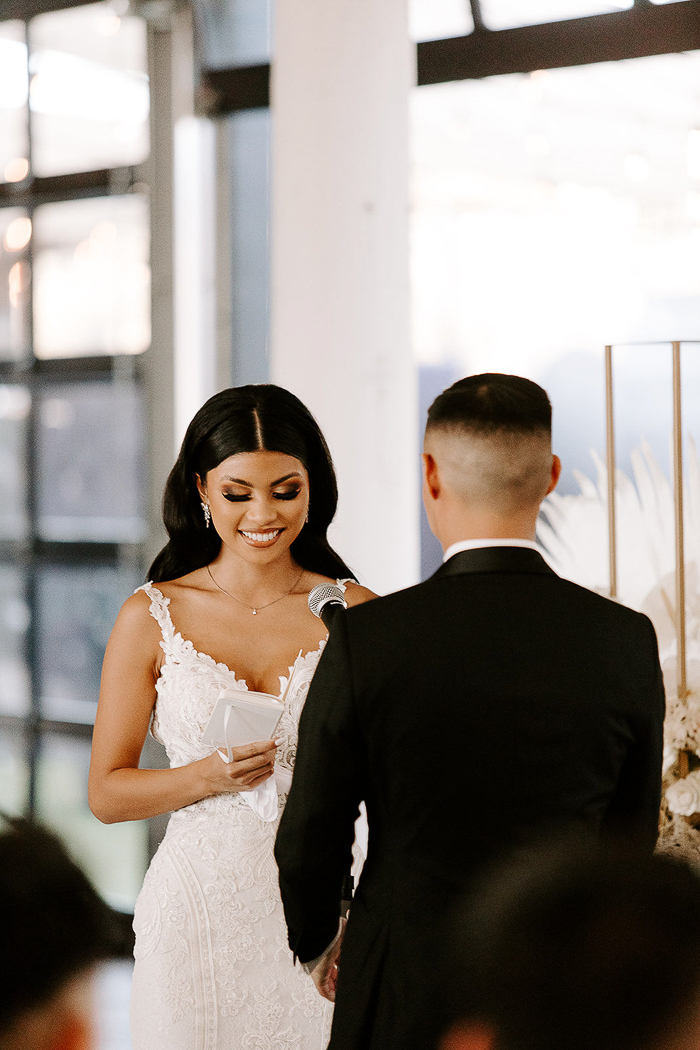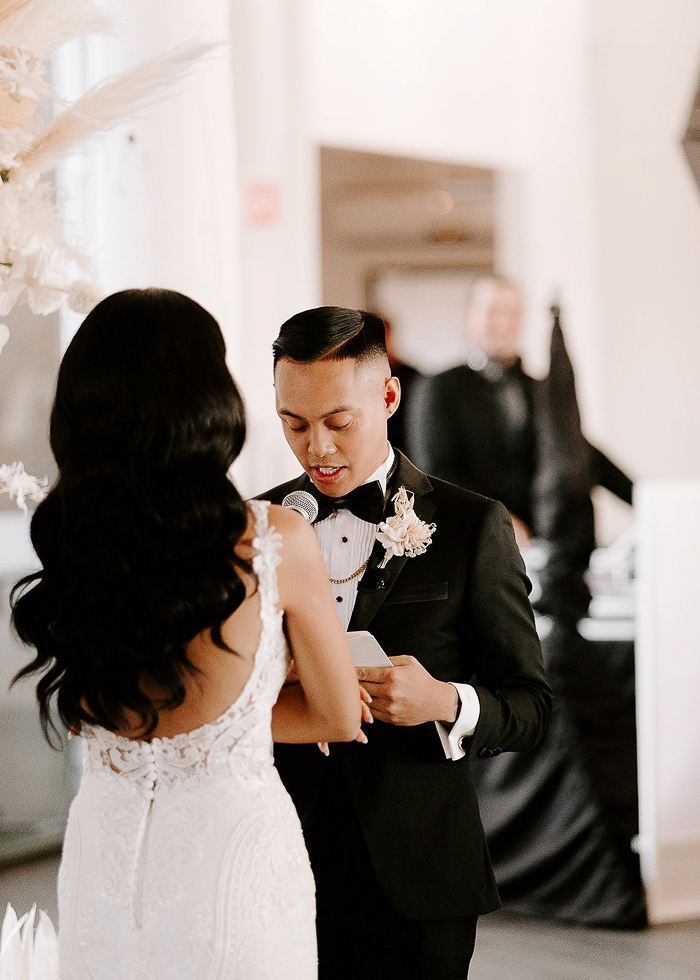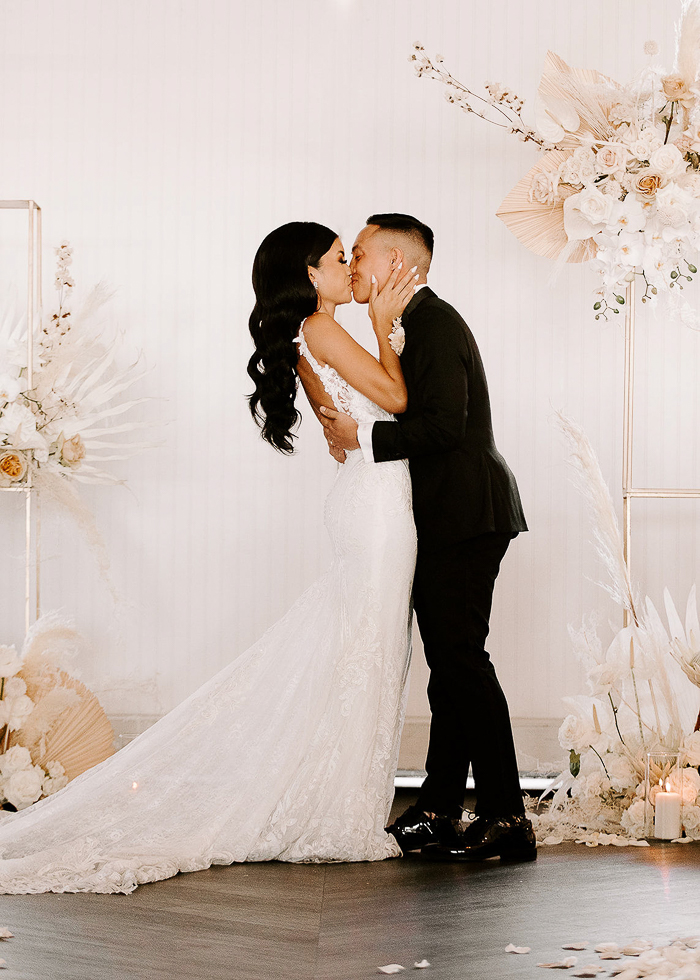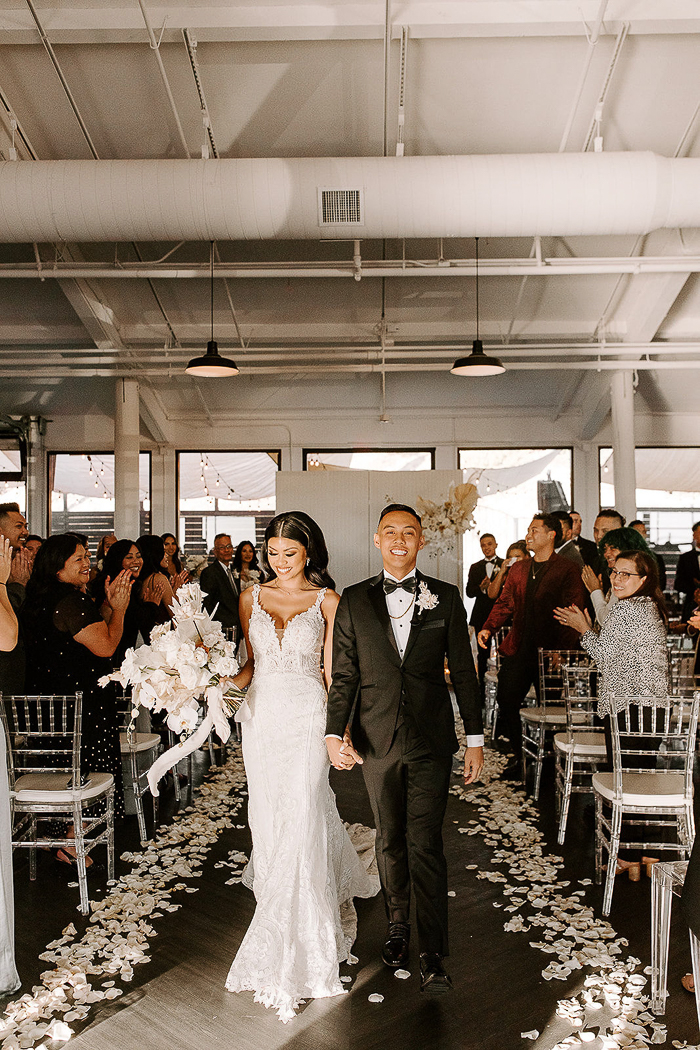 Advice From The Couple: Don't Pressure On Yourself To Have The Perfect Wedding Day
Nobody talks about this enough, but don't pressure yourself to make your wedding the "best day ever". Your wedding is only one day out of the thousands you'll spend together. As a couple, we aren't super into extravagance or PDA, so our tiny moments outside of the wedding—like going to Target on Sundays and getting our favorite Thai food on a random weeknight—are much more valuable than a single day. We had a blast regardless, but when you're the one who planned the wedding, it's hard not to pay attention to the tiny details, like the itinerary being off by ten minutes. Set expectations with yourself, and don't put too much pressure on yourself.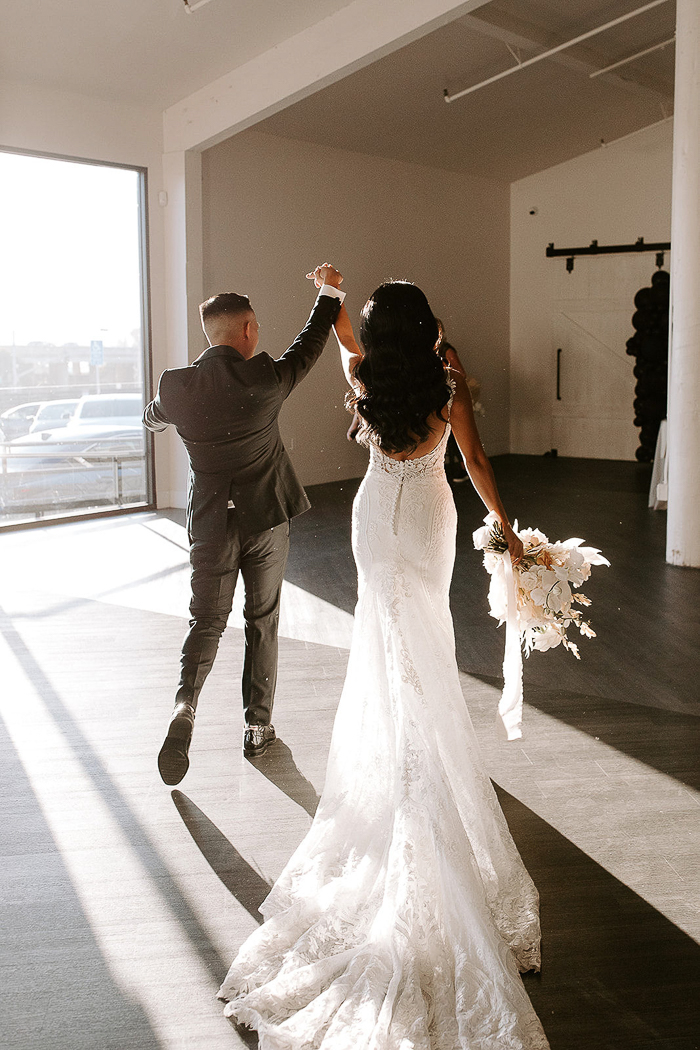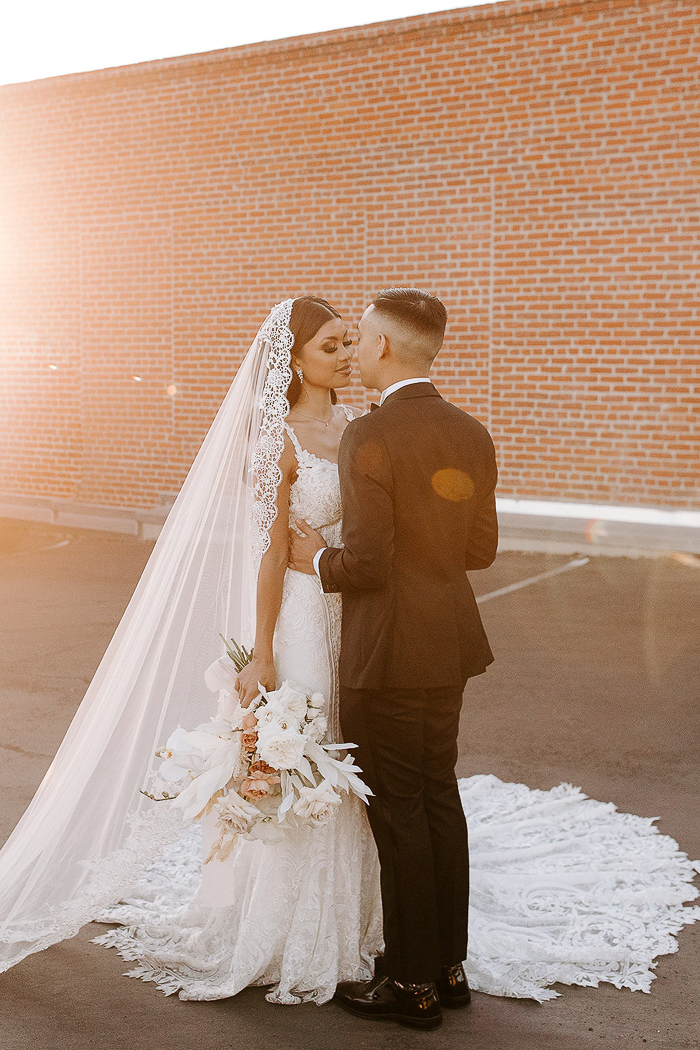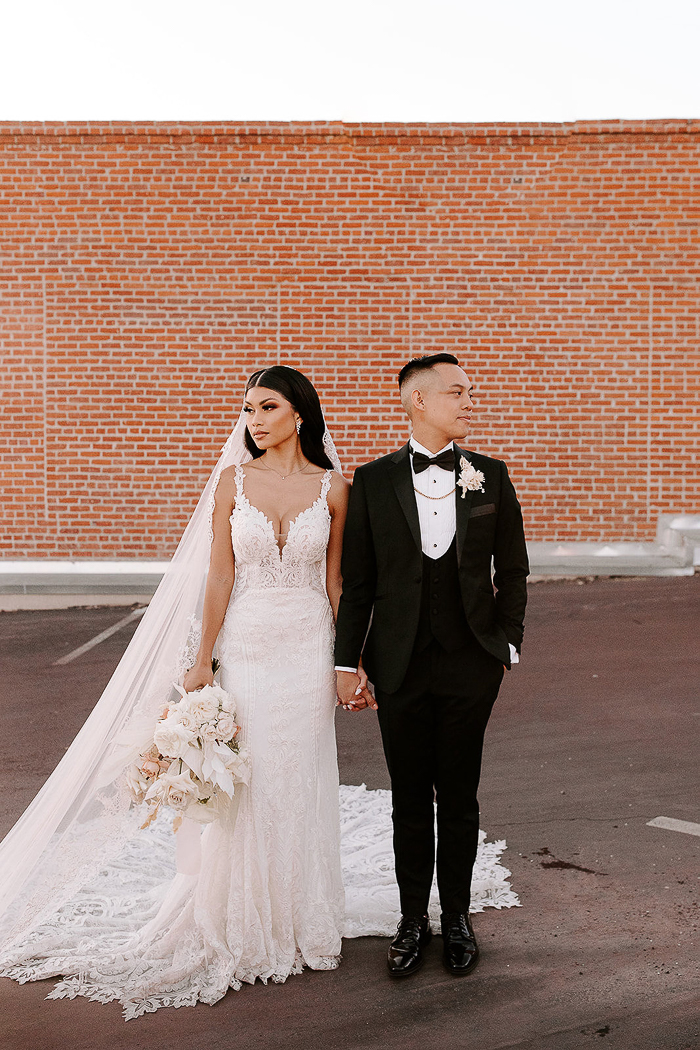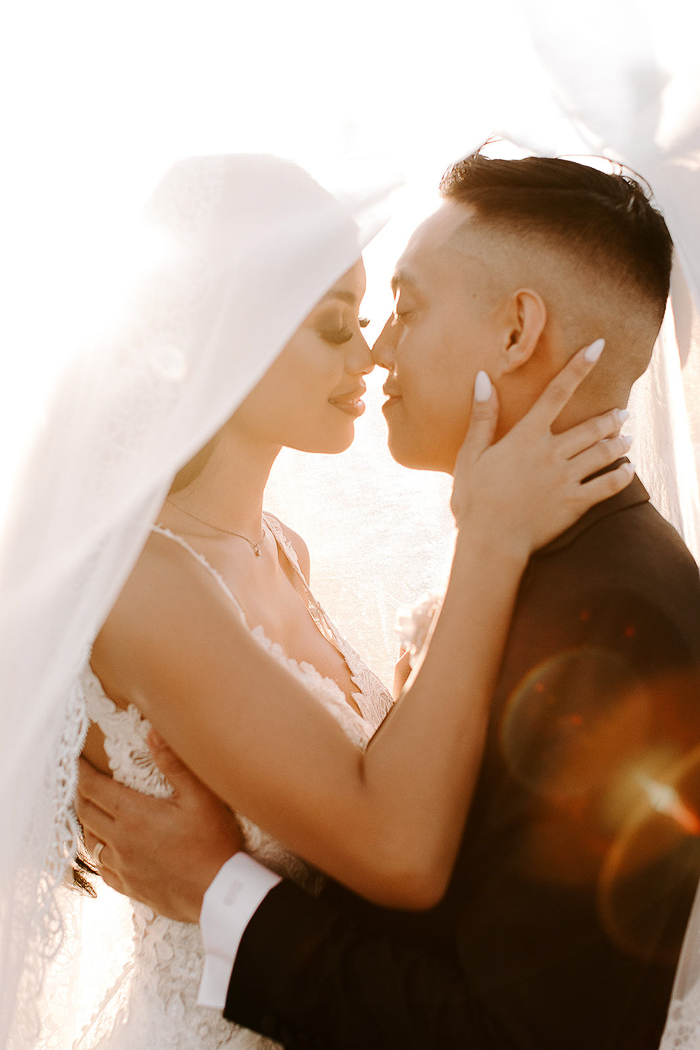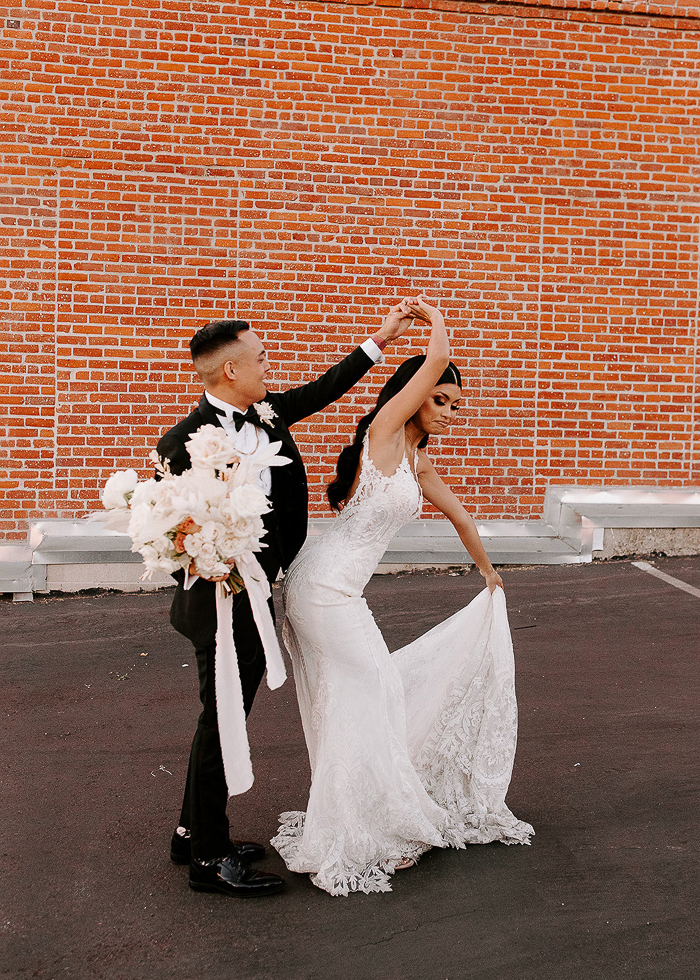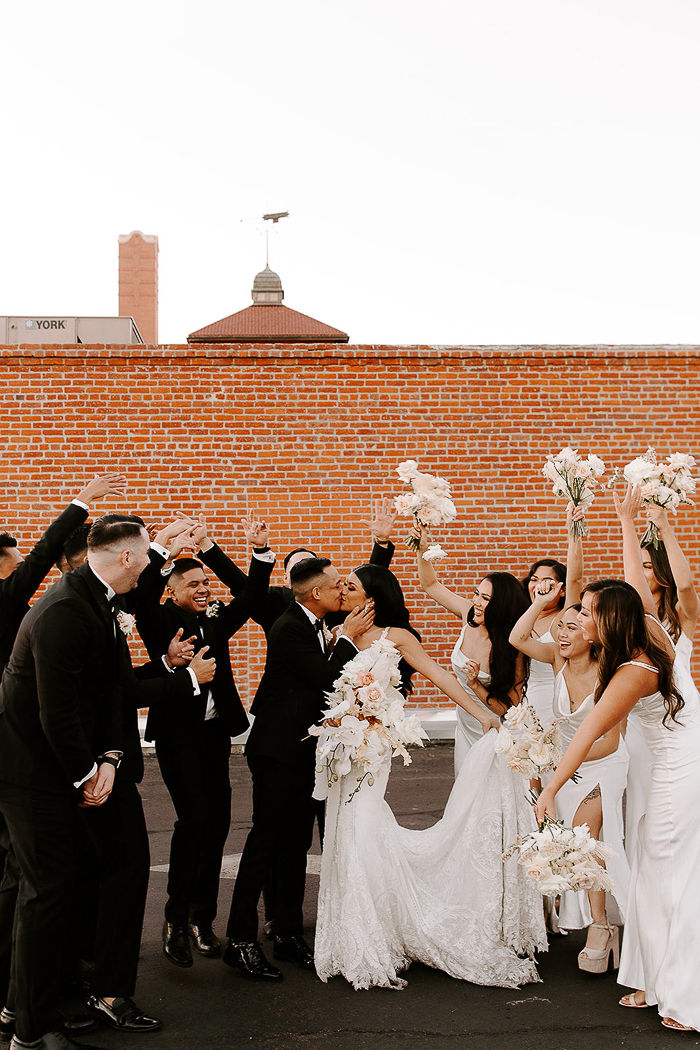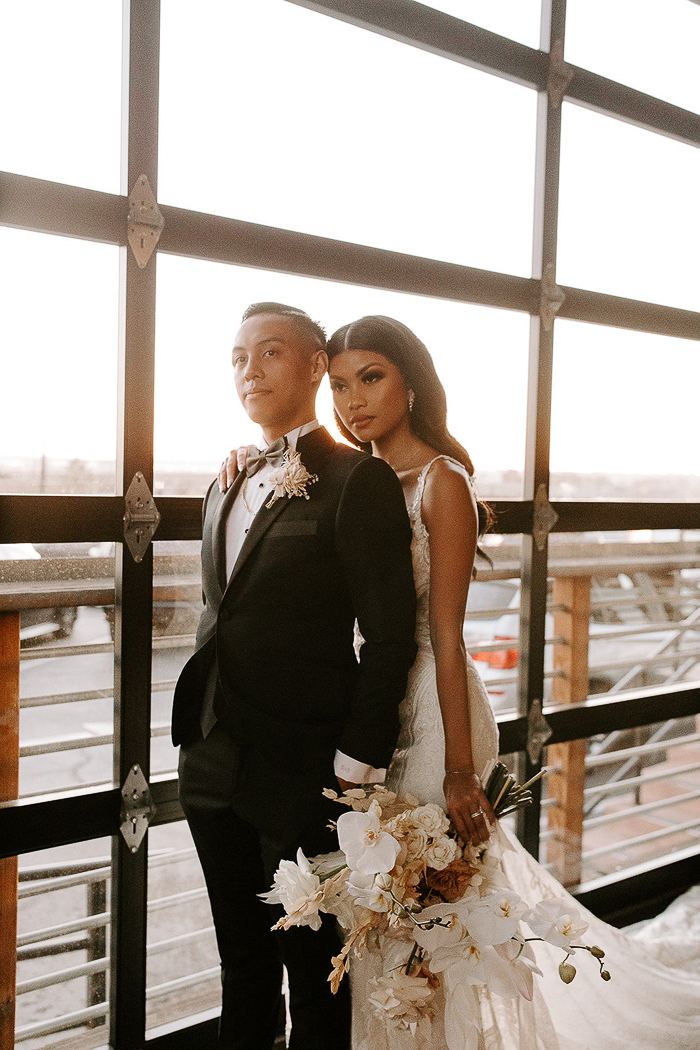 DIY Signage To Cut Costs
We DIY'd our signage. I used Canva to design the posters, and we used the online Staples Printing Center to get our posters printed. It saved us so much more money than buying something through Etsy. Plus it made things more personal.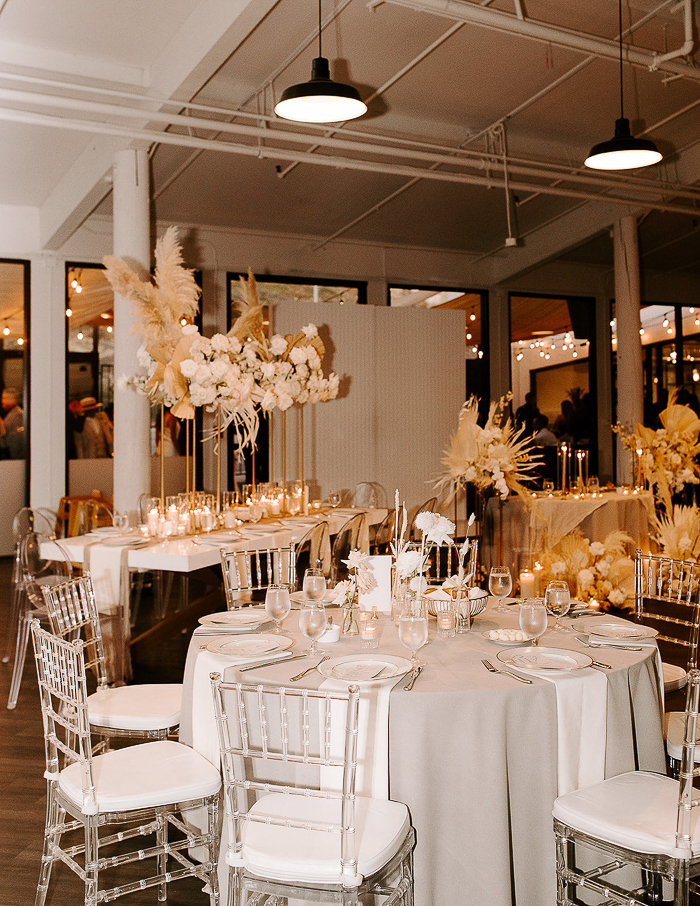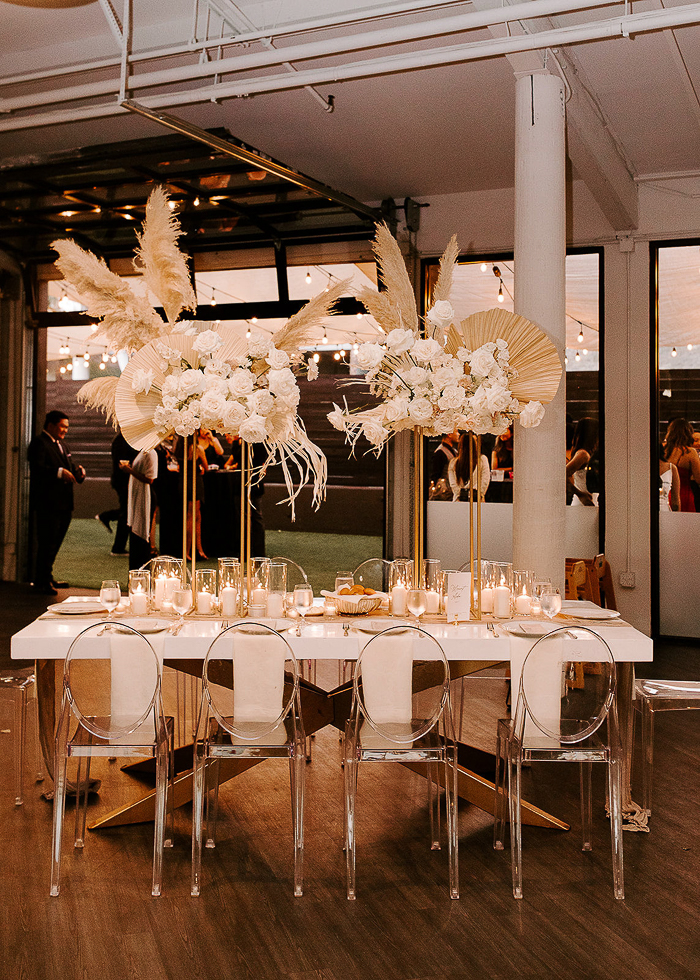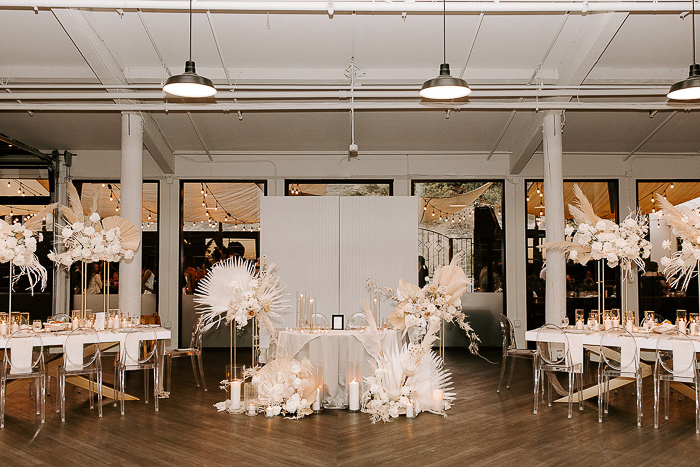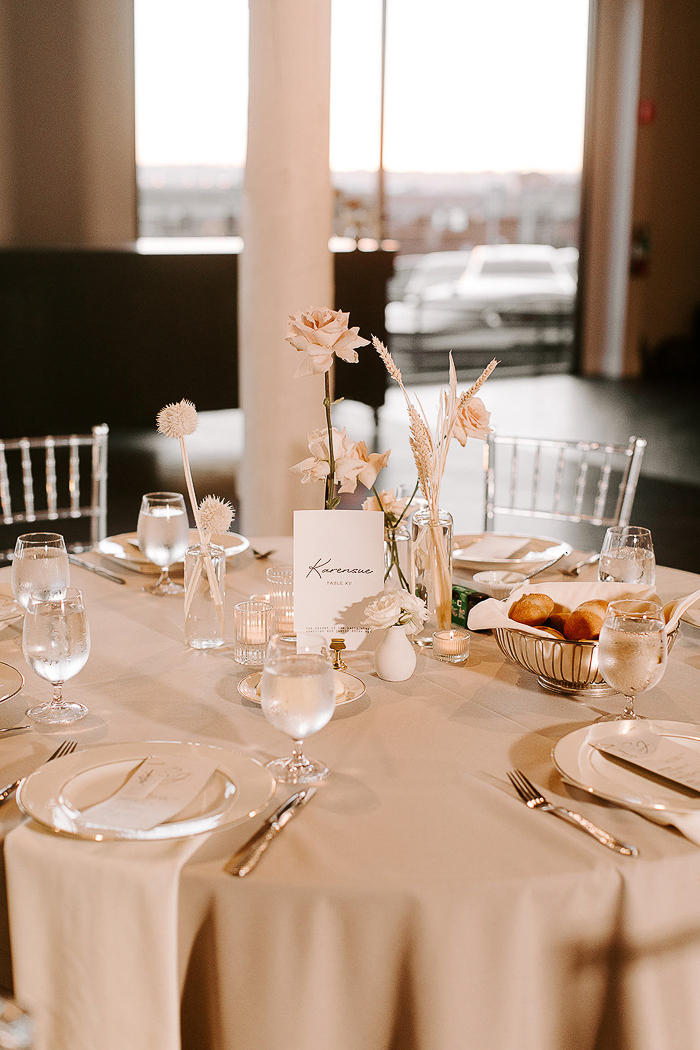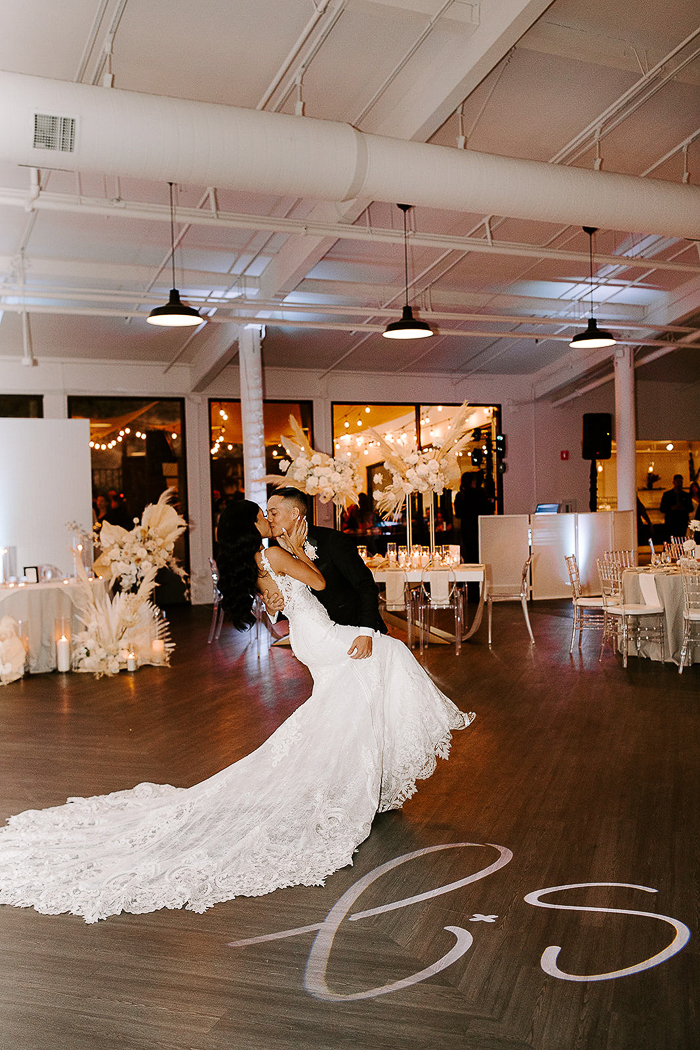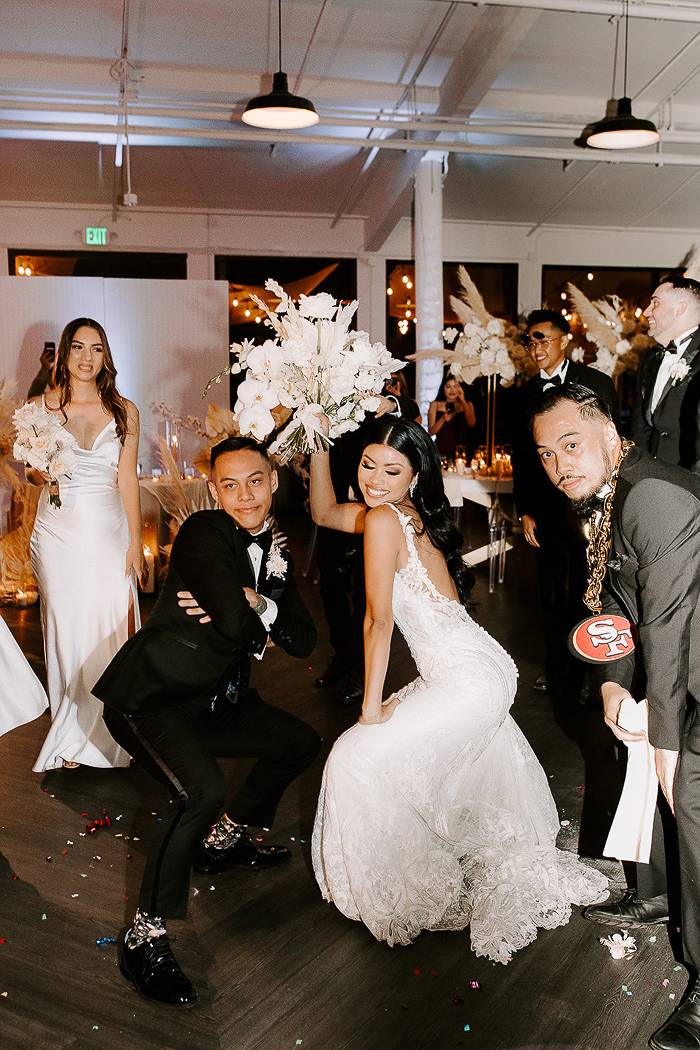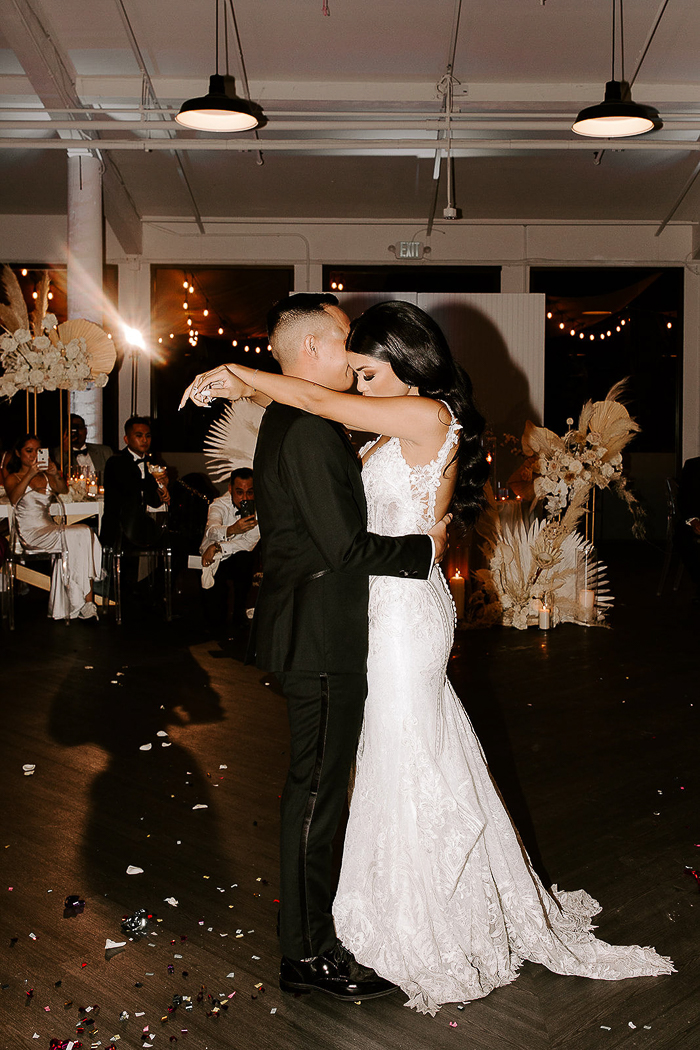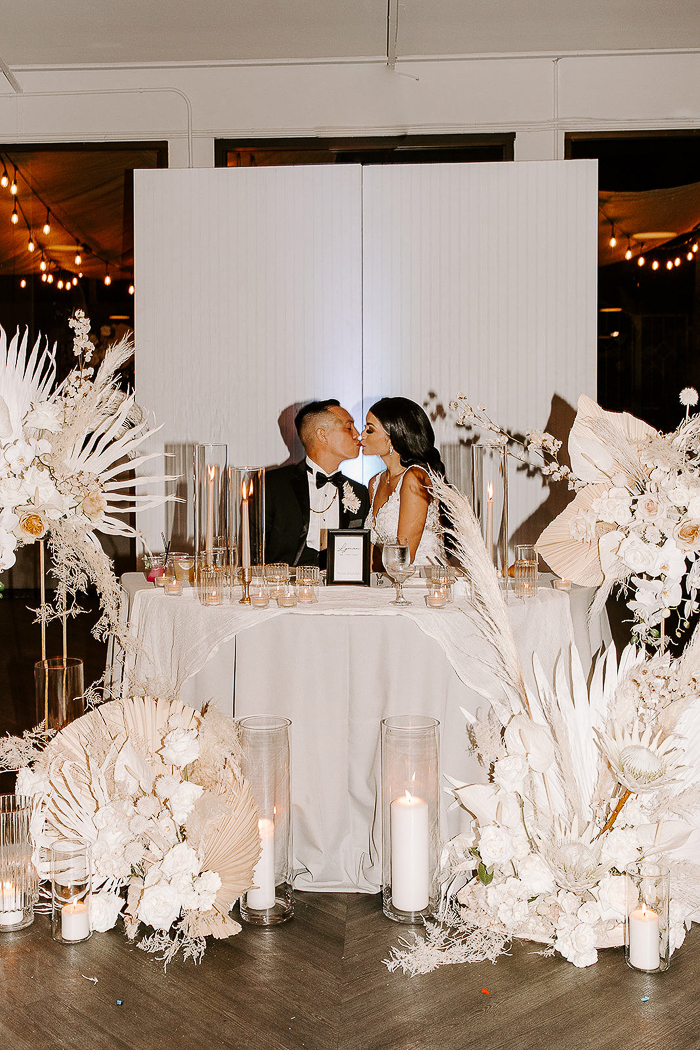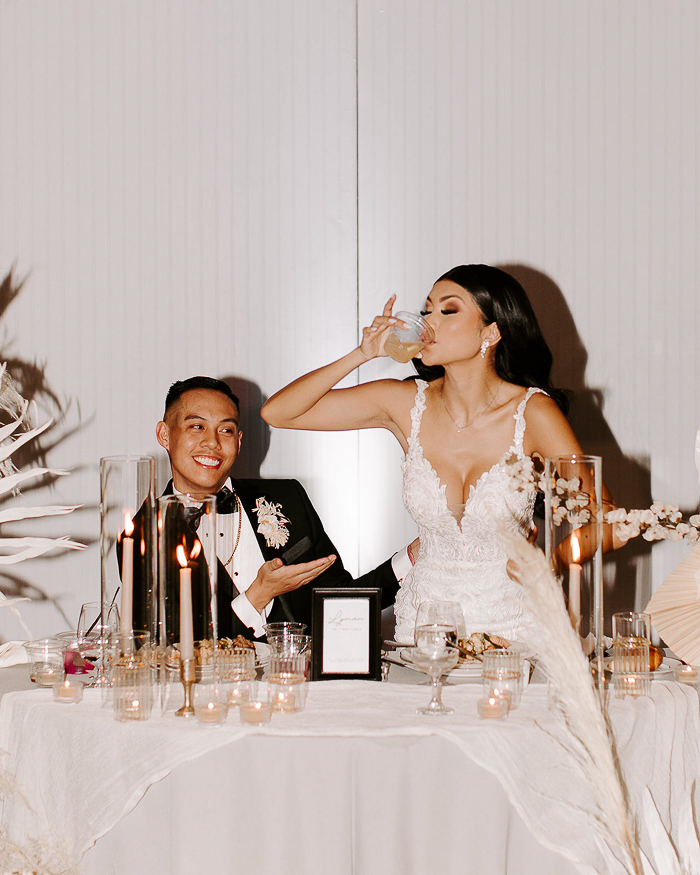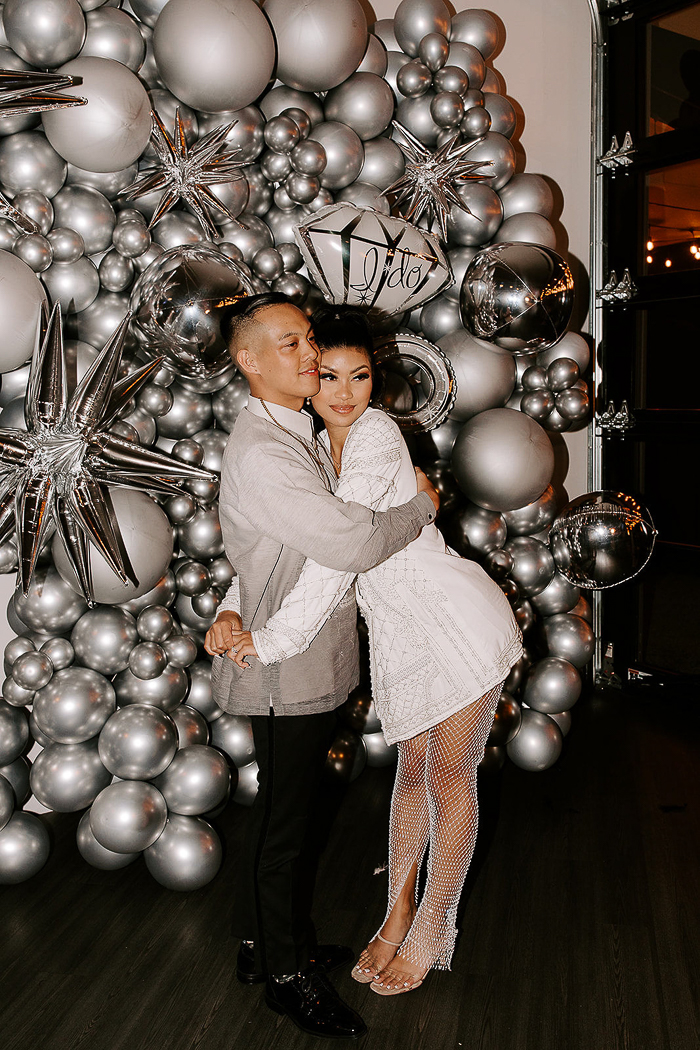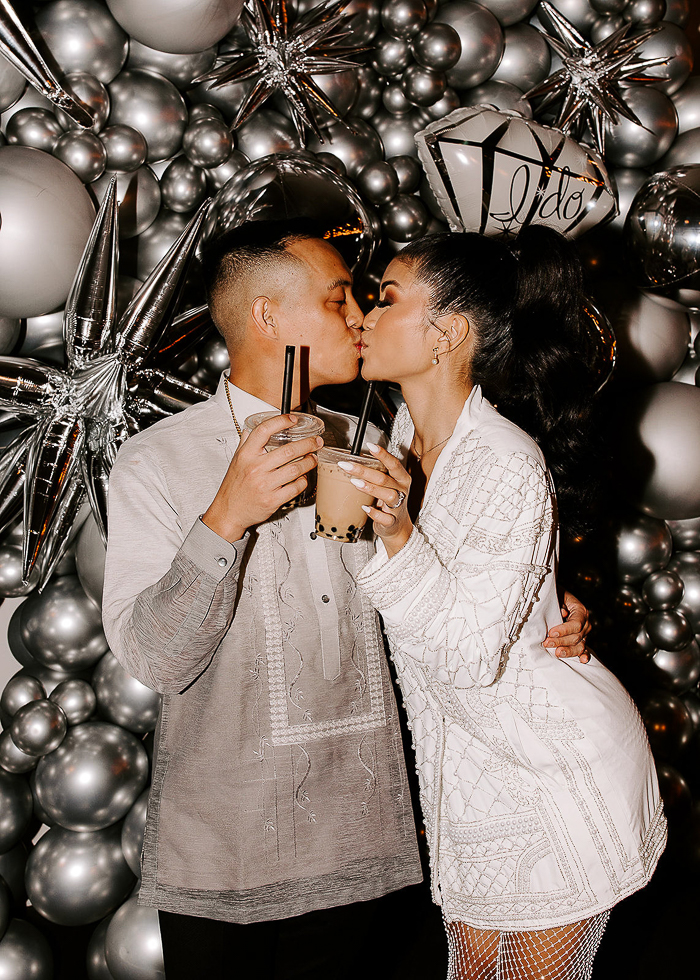 Congratulations to Sherilyn and Justin on their stunning neutral-toned wedding radiating with amazing energy. And big thanks to Junebug member Ash Gabes Photography for capturing and sharing every moment and detail of this unforgettable celebration. To see more of her work, check out her profile in our directory of photographers from around the world.
Whether you want an over-the-top affair or you prefer to keep it low-key, it's your day, and just like you and your partner, it should be one-of-a-kind. Looking for ways to make a big impact on your wedding day? Check out our list of unique wedding ideas for clever tips on how to make your big day stand out.